Over 30 years combined experience.
Our trusted and professional instructors are certified, experienced, and insured.

---
Muscular Strength
and Endurance
---
Get your strength back with safe and effective resistance exercise.

---
Cardiovascular Fitness
---
Exercise to keep your heart healthy, and stop further heart problems.

---
Cardio-Protective
Diet Support
---
Cardio-protective diet and exercise work together to achieve a healthy weight.
Whats Included
As standard we offer...
---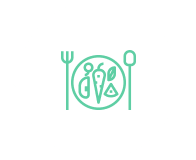 ---
Expertise
for each individual
---
---
We have experience with thousands of patients from over a decade of teaching.
---
Individual Assessment
Long Term Monitoring
Personalised attention in class including guided pacing
Personal Training available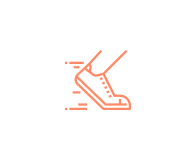 ---
A variety
of training options.
---
---
Your preferences to training times and locations.
---
Multiple Local Venues
Day, Evening and Weekend Sessions Available
Car Parking for Every Venue
Multiple Venues to Suit You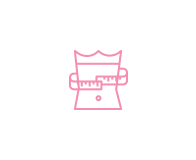 ---
A great atmosphere to exercise in
---
---
Much more than exercise...
---
Instructors are a great resource
Be part of the social side, if you like
Signposting and safetynetting
Stay in the loop with local charities and events
---
Contact us
Send your request
---
Classes & Pricing
COVID Safe
Choose between physical venue based classes, or virtual Zoom classes

Venue
---
6 or 10 Sessions at a Venue or PAYG
Individual Assessment
Professional Instructors
Guaranteed Results
COVID Safe
Fully Equipped
1-2-1 Support
How it works
Let us know which venue you are interested in and we will confirm availability. This is important so we know numbers in advance for covid-safe measures and class capacity.
We ask you to arrive 10 mins early for your first session and bring with you your referral form given to you by the hospital or GP.
Each venue is led by an allocated instructor and at the moment, price vary between £7-£10 per session.
Send a request and mention your preferred venue and we will be in touch to organise the introduction.

Virtual
---
6 or 10 Sessions Online
Individual Assessment
Professional Instructors
Guaranteed Results
COVID Safe
No Equipment Needed
1-2-1 Support
How it works
Send a request to join the online classes and we will then email you back.
Once you have signed up and we have seen your referral form, you are good to go on Zoom!.
We recommend that you download and install Zoom onto your device. A tablet or laptop is preferable.
A few minutes before the class, click on the link for the session and add your name into the box that appears. We ask this so we can identify you. You will then be admitted by the instructor.
---
Classes run for 50mins on Tuesdays 5pm and Wednesdays 10am
Venue Locations
Brighton (Falmer) Saturdays 9am & (Preston Park) Wednesdays 7pm
Burgess Hill - Tuesdays 12.30pm & Wednesdays 11.30am
East Grinstead - Mondays 4pm
Hassocks - Tuesdays 11am
Hastings - 2022 TBC
Haywards Heath -Mondays 7.30pm (St Francis) & Thursdays 11am (St Wilfrids)
Lewes - Mondays 2pm
Seaford - Tuesdays TBC
Sevenoaks - Tuesdays 1pm
Tunbridge Wells - Friday 11.30am
Uckfield - Thursdays 1.30pm
Testimonials
Listen to what our clients say
I never really thought much about exercise, so needing heart a bypass was a real wake-up. After my bypass I needed somewhere safe and enjoyable to exercise, regain my confidence, and keep my fitness. I can do that with the Bounceback classes on Zoom.

I learned after my heart attack that I must continue with the right sort of exercise. Bounceback allows me to do just that, and with the confidence that I'm learning from experts.